Our Law Services
Whatever the circumstances, we can help. Whether you are buying or selling property, making a Will, have family difficulties or have had an accident, our specialist team will put your needs first to achieve the best possible outcome. We offer efficient and comprehensive legal advice in the modern world and present it with good old fashioned family values.
Business Services
We have expertise in the sale and purchase of partnerships or shares or assets in companies and are pleased to advise.
Children Law
Our Children Law Department can offer you advice and assistance from highly experienced solicitors who specialise in this area of law. We can help and advise you on the following:
Arrangements for children, such as who they should spend time with and where they should live;
Obtaining parental responsibility;
Involvement of social services;
Care proceedings;
Contact with children in care;
Special guardianship orders;
Adoption.
If you need advice or assistance in relation to children matters then you may be entitled to legal aid.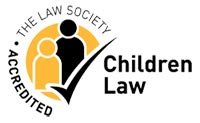 Conveyancing
We specialise in all aspects of residential conveyancing and also offer services in non-contentious matters, including wills and probate, Lasting Powers of Attorney and Pre-nuptial Agreements. We are holders of the prestigious Law Society Conveyancing Quality Scheme.
Criminal
Both privately funded and legally aided cases are headed by our senior solicitor, Iwan Jeffreys. Iwan deals with all aspects of law but has particular expertise in criminal law, housing, property, landlord and tenant, personal injury and litigation matters. Iwan is a criminal duty solicitor and attends Police Station, Magistrates and Crown Court. He has over 20 years experience in legal practice and is an accomplished advocate. Iwan obtained a Masters Degree in Commercial Law from Bristol University in 1994 excelling in competition law.
Divorce/Matrimonial
If you are going through a divorce or separation, the last thing you need is more stress. Our family law team work hard to ensure that any issues arising from your situation are dealt with in an efficient, speedy and sensitive manner. The family law services that we provide include;
Agreements for people living together
Divorce and separation
Breakdown in civil partnerships and resolving financial issues
Financial arrangements including advice on the family business
Advice on arrangements for children following the breakdown of a relationship
Resolving disputes amicably without having to go to court
Advice on dealing with domestic violence and harassment
Family Law
As experienced family law solicitors, we empathise with the unique situation of every one of our clients and provide objective advice on the steps that need to be taken, both immediately, and in the long term to resolve issues with former partners.
Litigation
We specialize in both the High Court and County Court. We pride ourselves on providing a professional service at reasonable cost. As litigation solicitors we always bear in mind the broader picture for the benefit of our clients. We are experienced in areas of alternative dispute resolution, and if need be, will consider different options to court action.
The litigation services we provide include;
Private landlord and tenant disputes
Residential repossessions
Contract disputes
Business disputes
Property disputes
Professional negligence
Non-Contentious Matters
We are happy to deal with Wills and Probate, Lasting Powers of Attorney and Pre-nuptual Agreements.
Home Visits
We are happy to undertake home visits if clients are not able to travel to the office.
Wills
Does anybody like the thought of making a Will? It's not an easy subject to broach and many of us will simply put it off until another day. Whilst there are rules in place, known as the intestacy rules, which will apply where there is no Will, this may mean that your estate does not pass to your loved ones in the way you would have chosen.